Join us in congratulating Braden Johnson on his promotion to Project Manager! Braden first joined MEB in 2019 as an intern and returned full-time in 2020 as a Project Engineer.
Over the last few years, he has taken on numerous additional responsibilities and challenges, and he has met each with an open mind, positive outlook, and consistent ability to deliver the desired results. He has worked on various jobs from our Richmond office including the Cobbs Creek Reservoir Dam and Facilities project, the Roanoke Regional WPCP Digester Upgrades project, the Roanoke Digester Gas Conditioning and RNG Injection project, and many more.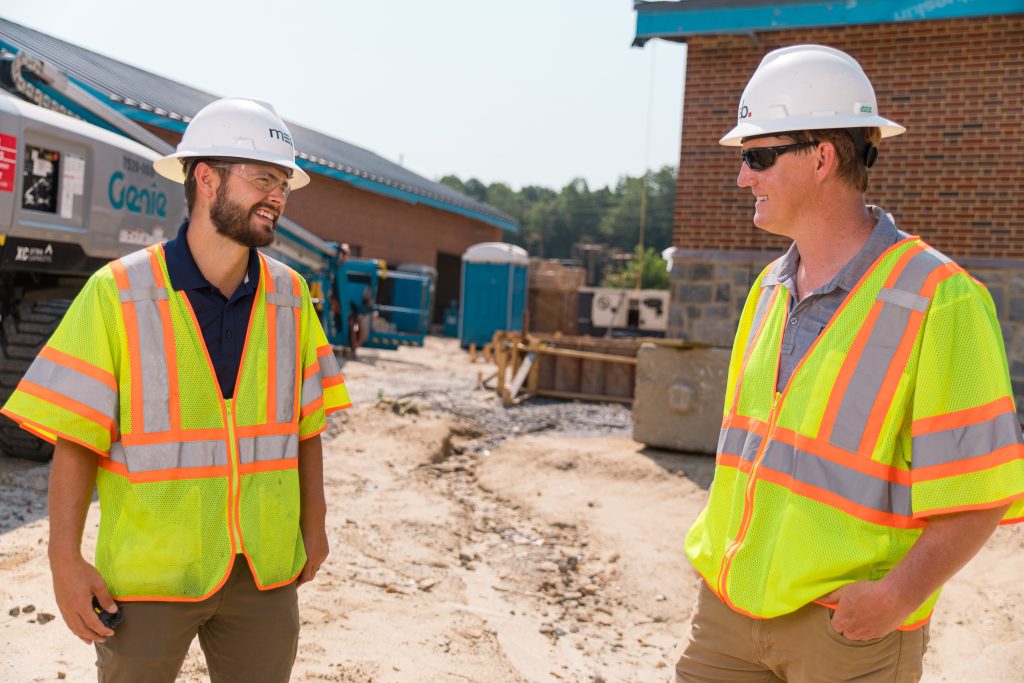 He excels at critical thinking, troubleshooting issues, and tracking relevant details and information to execute work items efficiently. Braden lives out MEB's core values of Family By Choice and Clients First by building strong relationships with coworkers and clients.
"Braden has been a great addition to our team in Richmond and has positively impacted the jobs he's worked on along with the teams he's been a part of." // Don Wade, Vice President – Richmond
When it comes to leadership, Braden is described as consistent and accurate while actively learning and developing new skills. He works hard to earn respect from coworkers and clients!
Braden spoke about the future at MEB and said, "I am excited to keep working on new projects and make them successful for all parties. I am also excited about the opportunity to continue to learn and grow from the people I work with every day."
We look forward to watching Braden grow and excel in his new role as a Project Manager!