MEB partnered with the Chesapeake Bay Foundation (CBF) to volunteer with their Oyster Restoration efforts at the Brock Environmental Center in Virginia Beach!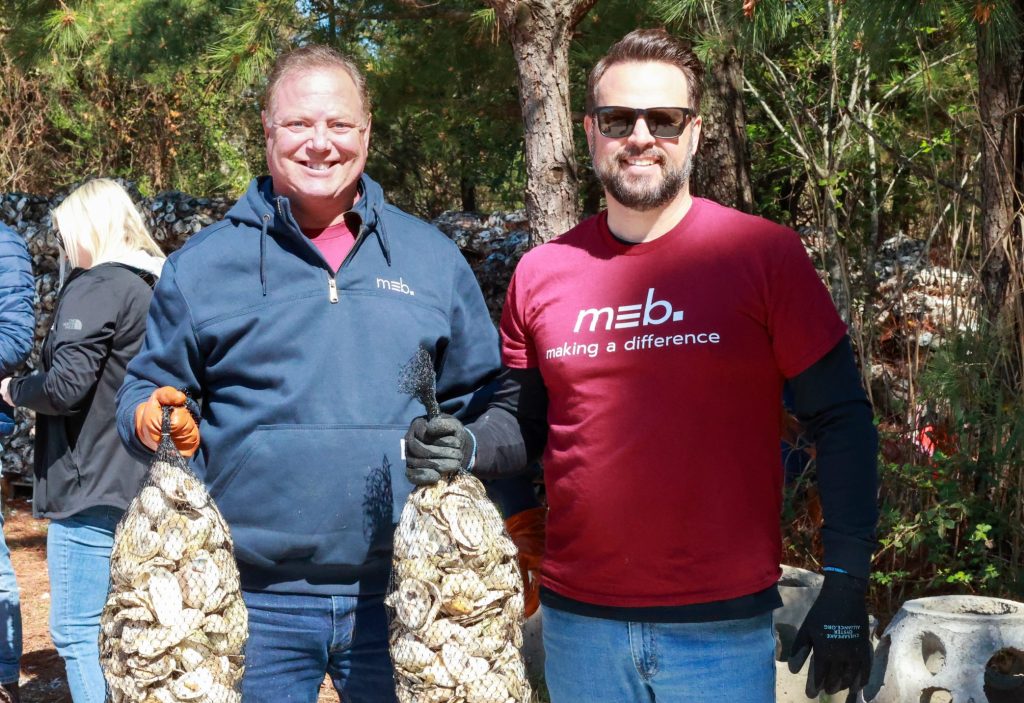 We participated in the Shell Bagging step of their process. CBF describes this process on its website, "Shell bagging is a crucial step in our oyster restoration process. Before recycled oyster shells can be placed in our setting tanks, they must be cured (left in the sun to dry out) and bagged. "Shell jigs" are used to make the process more efficient."
The CBF staff first took us on a walking tour to learn the entire process of their oyster restoration efforts. We then returned to the shell recycling area to bag oyster shells. We worked together on the different steps, from cutting and securing the bags to fitting the netting over the casts and filling the nets with shells.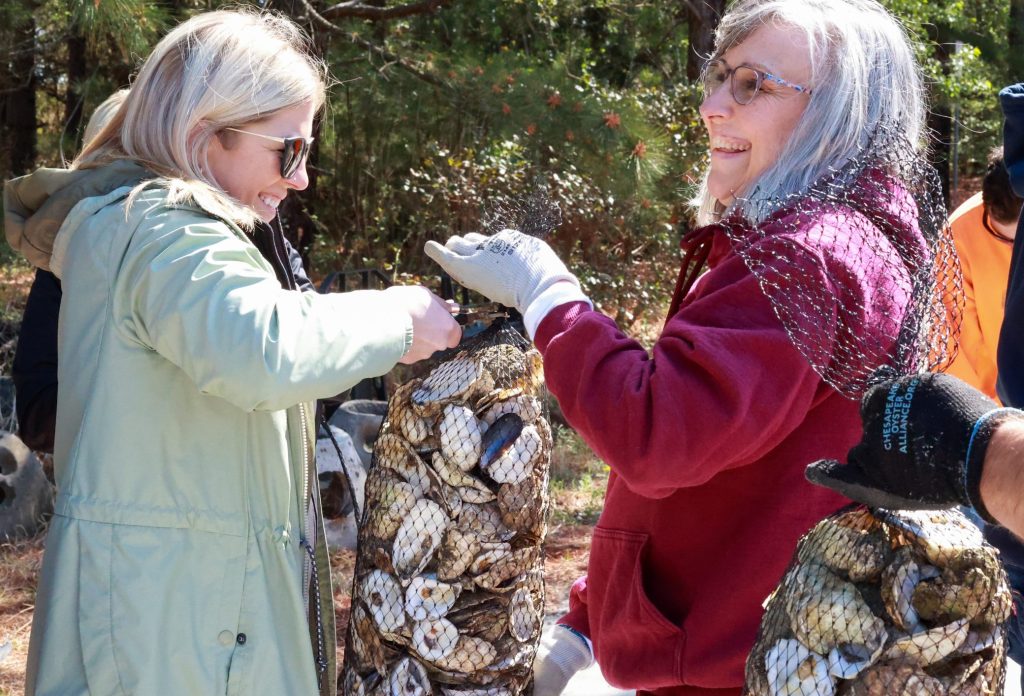 At the end of our session, we produced 168 bags of shells!
168 oyster bags roughly  translates to:
– 46,200 individual shells
– 462,000 new oysters could develop
– those new oysters could filter 23,100,000 gallons of water per day
The Oyster population is roughly only 3% of what it was 100's of years ago when their population was first recorded. The efforts from the Chesapeake Bay Foundation are helping to rebuild the oyster population on the East Coast!